Happy Monday all!! I am excited for my tutorial for you today. I am sharing with you on how to make Monogrammed Munchkin Stools. I don't know about you, but in my house, there is always a fight for the little chairs. I don't know what it is about a mini stool/chair. They are fun and always sought after. Well I got tired of being a referee; thus, my need for the Monogrammed munchkin stools. I went out to our shed and found two old stools. They were originally part of a
Cars set
, but bubba has since out grown it.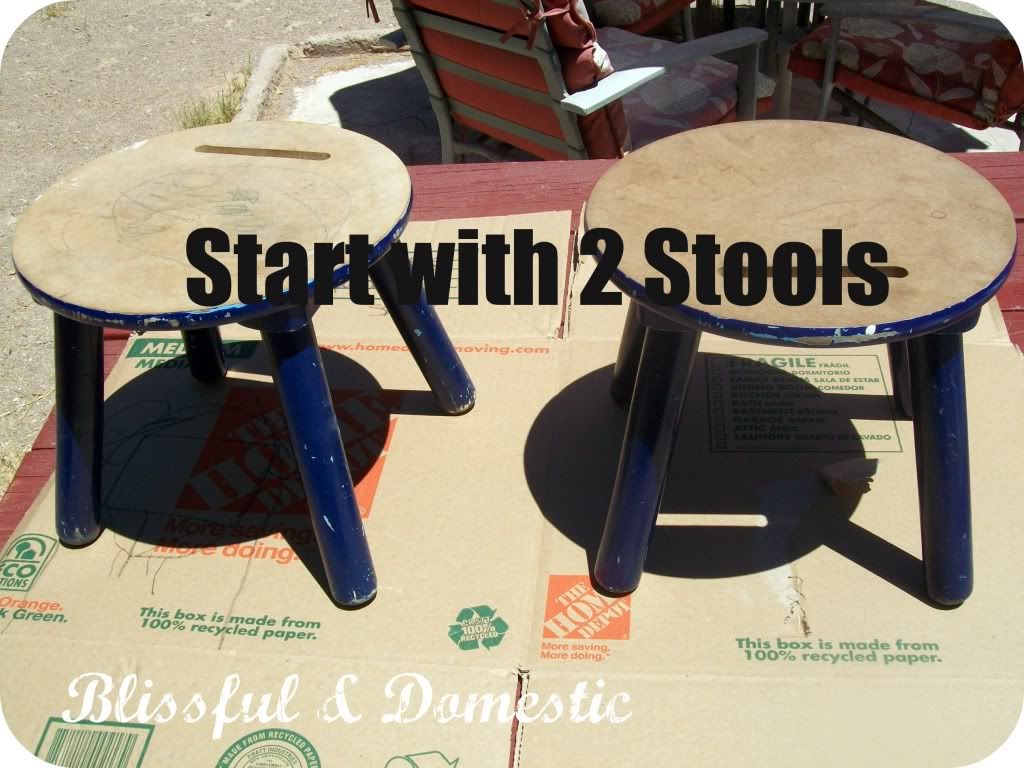 I got out some leftover black paint. It was originally purchased, on clearance from Home Depot, for $5. I am excited I am getting a lot of use out of it.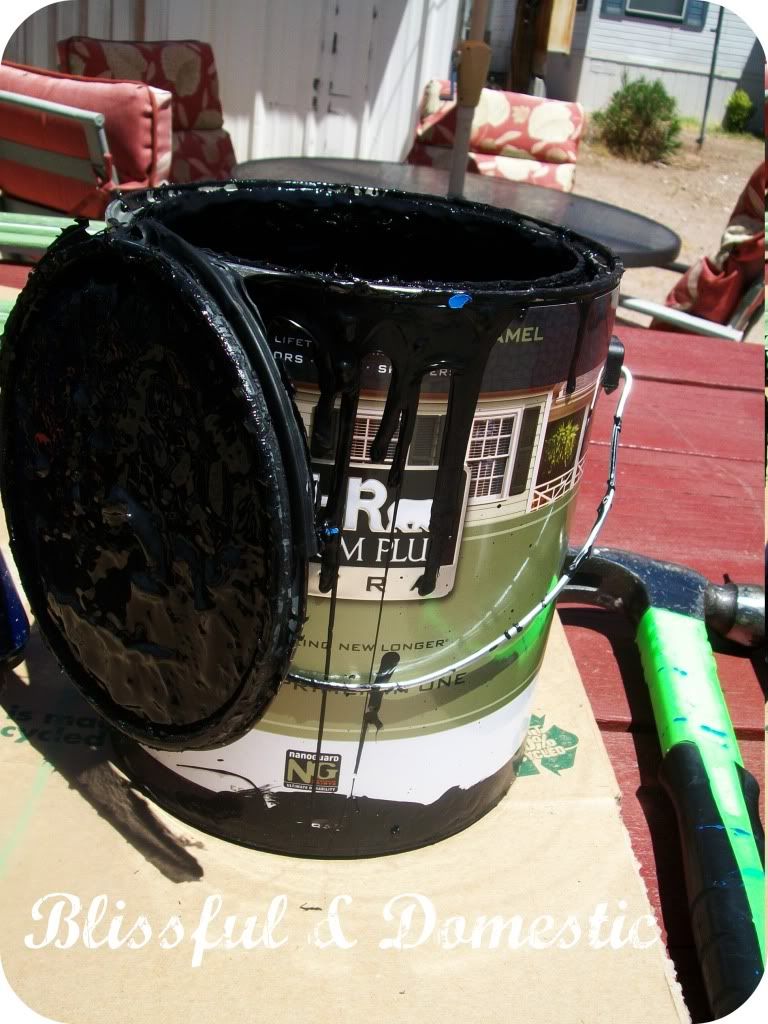 I sanded the stools and got to painting.
Next I found a willing volunteer to help me apply the vinyl.
And voila! Perfect Munchkin Monogrammed stools.
My littles use these all the time, especially Miss Priss.
She loves sharing a snack with her bear at the coffee table, while sitting on her stool. bubba uses his for more of a step stool. I love how they have many uses and there is no question who's is who's. One more fight I don't have to hear about any more. Score!
Hope you had a fabulous weekend :>
and I will see you next Monday with a fun how to memo board.
Should be fabulous!